Stream Pricing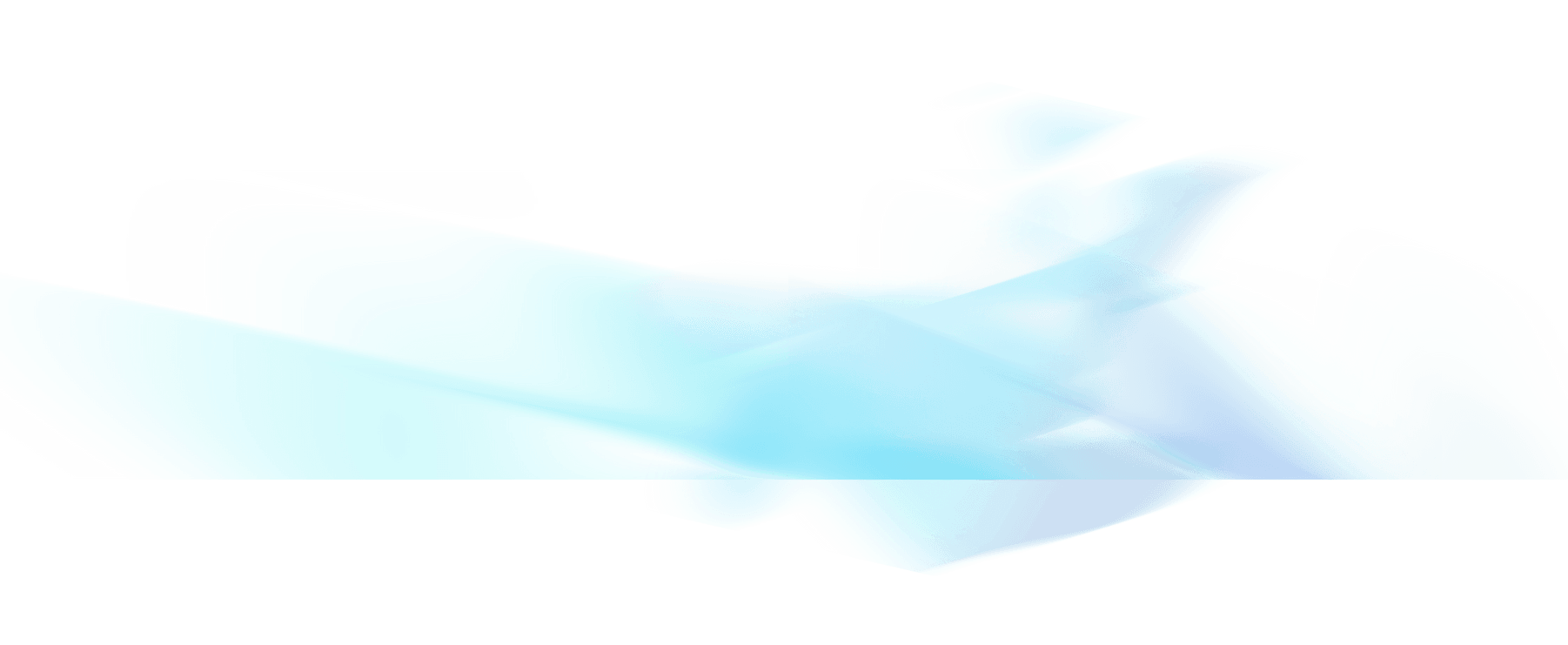 For more detailed pricing and features, click here.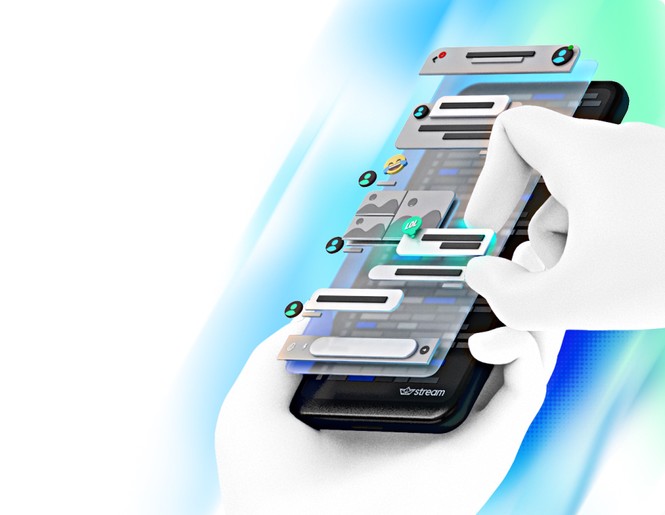 Free for Makers
If your project/company has less than 5 team members and less than $10k in monthly revenue, Stream is free/gratis/complimentary. Get started with your Maker Account today - availability is limited!
MAKER ACCOUNT INCLUDES:
Chat

Messaging

Features
Monthly Active Users (MAU)
Monthly Active Users (MAU) is the number of active users that connect to Stream servers within a month.
Learn More
MAU Overage Rate
Additional usage costs when an application's MAU exceeds the contract in a given month.
Learn More
Concurrent Included
The number of endpoints simultaneously connected to the Stream server at any given time.
Learn More
Concurrent Overage Rate
Additional usage costs when the number of concurrent connections exceeds the contract in a given month.
Learn More
Chat Message Storage
The number of chat messages that can be stored on Stream servers.
Image & Files CDN
Stream supports images and files to be stored and processed on Stream servers for every subscription level. Learn more about processing rates below.
Bandwidth
Amount (USD) charged per gigabyte of data transferred to Stream's CDN.
Storage
Amount (USD) charged per gigabyte used to store images and files.
Monthly Resized Images
Processing cost (USD) for resizing 1000 images.
Monthly Preview Images
Processing cost (USD) for showing previews of 1000 images.
1:1 Direct Messaging
1:1 private chat for users to converse with each other.
Group Chat Channels
Private or public channels for groups with more than two members.
Channels Built for Unlimited Scale
A single chat channel supports millions of members active concurrently.
Learn More
Message Reactions
Built-in support for user reactions. Common examples are likes, comments, loves, etc. Reactions can be customized so that you are able to use any type of reaction your application requires.
Thread Replies
Thread replies provide users with a way to go into more detail about a specific topic by collecting and grouping messages without interrupting the conversation flow.
Auto Message Translation
Stream's auto-translation feature lets you send text messages in different languages on demand or automatically.
Learn More
App Interface Localization
The translation of your app's UX components like buttons and labels.
Learn More
Offline Support
Enables users to have chat access to channels and messages when they're not connected to the internet.
Learn More
Push Notifications
Messages that alert users that they have new or updated information. Push notification settings can be customized to signal specific events like messages or status updates.
Learn More
URL Enrichment
When enabled, messages containing URLs will be enriched automatically with image and text related to the message.
User Presence
User presence allows you to show when a user was last active and if they are online right now.
Slash Commands
Customize your slash commands that integrate with our API.
Silent Messages
When you want to send a system, administrative, or transactional message, you may not always want to instantly alert the user or change the unread message count on a conversation. Silent Messages can be sent to a recipient without an "unread" notification appearing on their end.
Learn More
Unread Messages Count
A feature that informs users the number of messages they haven't read in each channel.
Media Attachment & Resizing
Attach media to a chat message that is automatically resized.
Learn More
@Mentions
Allow users to mention others to draw attention to a message.
Message States
Show the state of a message, including read & delivery receipts.
Typing Indicator
Indicate that another user is typing.
Message History
Show message history within a channel.
Custom Messages
Add custom fields to messages and attach different types of attachments. Examples inclide sharing a product, a live score of a match, a date picker or any other type of interactive interface.
Learn More
Giphy Integration
Enable giphy attachments to be added to messages.
Learn More
Moderation Dashboard
The Stream Chat Dashboard includes an interface for common moderation tasks for your admins and moderators. This view in the Dashboard includes a workflow for viewing and responding to flagged messages..
Learn More
Moderator User Roles
Control what regular users, administrators, moderators or custom user roles are allowed to do.
Learn More
Message Flagging
Each user has the ability to flag a message with the Stream API and UI components. This adds the flagged message to the moderator's dashboard where they can view it.
Learn More
Profanity Filter & Block List
Upload a list of strings and decide if you want a message containing these strings to be blocked or flagged.
Learn More
Pre-Send Message Hooks
Use this webhook to intercept messages before it reaches the Stream Chat API to moderate the content before it is displayed to other users.
Learn More
Mute, Ban, & Block Users
Each user can mute another user and admins can ban users from a channel or application. Bans can be flexible for a time limit, or even permanent.
Learn More
AI Image Moderation
Stream uses a third party (AWS) solution to scan images in real time to check if the content is objectionable or not. You can decide whether to flag or block these messages.
Learn More
Commercial Spam Protection
This feature shields your platform against commercial spam, like users or bots promoting goods, services, or scams in the chat.
Platform Circumvention Protection
This feature protects you against users who attempt to take transactions outside your platform.
User Intent Recognition
Powered by the Hammurabi, AutoMod can be configured to detect a message's intended meaning, rather than relying only on exact word matches.
SDKs for Leading Frameworks
Launch faster with a frontend chat SDK that provides all the building blocks you need to create world-class in-app messaging experiences.
Learn More
Developer Dashboard
Stream offers a comprehensive dashboard with an easy overview of everything you need to manage your Stream products, such as usage, billing, push notifications and moderation tools.
Documentation
Extensive documentation on both front-end and back-end provides in-depth information on anything needed to build a fully functional and high quality Chat experience.
UI Kits
UI Kits are available for the leading design platforms, ready in Figma, Sketch and Adobe XD.
Tutorials
Written Guides and Youtube Tutorials provide tips and tricks to make it easier to take the most out of Stream Chat.
Global Edge Network
Stream Chat's performance does not rely on users' proximity to a regional data center with servers all around the globe. This reduces latency by up to five times and provides consistent global performance.
Learn More
Global Fast Response Times (avg 9ms)
Stream servers have an average global response time of ~9ms.
Webhooks Integration
Stream Chat enables custom integration with third party tools by using webhooks.
Learn More
Multi-Tenant Support
Stream Chat can be configured in multi-tenant mode so that users are organized in separated teams that cannot interact with each other. Read more.
Learn More
Unlimited Participants
Stream benchmarked 5 million concurrent connections supported in a single chat channel.
Multi-Region Support
Stream's chat infrastructure is partially replicated on several regions, allowing developers all around the globe to optimize for network latency by mapping their usage to the region closest to their users.
Learn More
2FA
Enable Two-Factor-Authentication (2FA) to improve the security of accounts. Plan administrators have the ability to see a list of users, including whether 2FA is enabled or not.
Learn More
SAML / SSO
Enhances user-based security and streamlines sign-up and login from trusted portals to enhance user experience, access management, and auditability.
Learn More
99.999% Uptime SLA
Reliability is critical to the functionality of your application. Stream offers 99.999% uptime SLA with 10x acceleration for enterprises. Learn more.
Learn More
Dedicated Region Stack
Stream can offer a dedicated AWS stack if you need very high volume or additional security.
Learn More
Troubleshooting Portal
Stream offers access to an extensive portal full of troubleshooting tips & tricks.
Email Support
(avg 30min response)
Our support team replies within 30 minutes with 95% Customer Satisfaction Score (CSAT).
Engineer Slack Channel
Set up a dedicated slack channel with Stream engineers for rapid and tailored support.
Pre-Sale Premium Support
Accelerate integration with white-glove consultative support. This premium feature has limited availability, so
contact us
if you are interested.
24/7 Emergency Phone
Access a phone number and pin to call in case of a significant emergency.
Stream Advantage
Build chat messaging experiences customized to your unique case, without the headache of becoming an expert or spending months on development.
Security & Compliance
GDPR & CCPA

HIPAA

SOC2

AICPA SOC

Privacy Shield Framework

ISO 27001
Available Options
24/7 Emergency Support

Shared Slack Channels

AI Text & Image Moderation

99.999% Uptime SLA

SSO, SAML, 2FA

Audit logs

Onboarding services

Dedicated AWS Region Stack
Let's Discuss Your Use Case
Learn more about our custom solutions
Trusted by Over 1B Users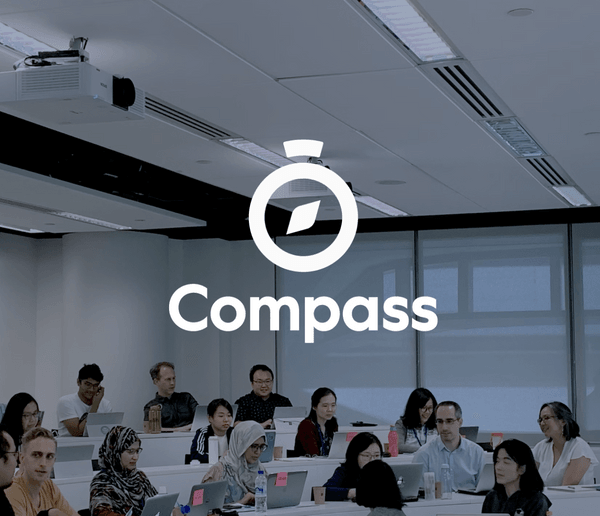 Why Did Compass Education Choose Stream Over Sendbird?
Australia's leading EdTech Enterprise needed a scalable solution to support millions of users. Developers tested both Stream and Sendbird with an MVP build. Their decision was made after realizing Stream was easier to work with and better documented.
Frequently Asked Questions