Monthly Feed Updates
5,000,000/mo
9,000,000/mo
25,000,000/mo
Activity Based
Overages
7¢ per 1,000
6¢ per 1,000
5¢ per 1,000
Activity Based
Unique Records
800,000
3,000,000
8,000,000
Custom
Monthly API Calls
400,000
2,000,000
10,000,000
Custom
Max Realtime Connections
500
2,500
5,000
Custom
Reactions
100,000
1,000,000
5,000,000
Custom
Support
Community
Email
Email
Phone / Slack / SLA
Flat Feeds
Included
Included
Included
Included
Aggregated Feeds
Included
Included
Included
Included
Notification Feeds
Included
Included
Included
Included
SOC 2, GDPR, ISO 27001
Included
Included
Included
Included
Image & Files CDN
Included
Included
Included
Included
Bandwidth
$0.12 per GB
$0.12 per GB
$0.12 per GB
$0.12 per GB
Storage
$0.05 per GB
$0.05 per GB
$0.05 per GB
$0.05 per GB
Monthly resized images
$4 per 1,000 images
$4 per 1,000 images
$4 per 1,000 images
$4 per 1,000 images
Monthly video preview images
$4 per 1,000 images
$4 per 1,000 images
$4 per 1,000 images
$4 per 1,000 images
HIPAA
Growth +
Included
Included
Included
Ranked Feeds
Growth +
Included
Included
Included
Personalization
Enterprise only
Enterprise only
Enterprise only
Add-on upgrade
Dedicated API Endpoint
Enterprise only
Enterprise only
Enterprise only
Add-on upgrade
Shared Slack Channel
Enterprise only
Enterprise only
Enterprise only
Add-on upgrade
24/7 Emergency Phone
Enterprise only
Enterprise only
Enterprise only
Add-on upgrade
Dedicated AWS Region Stack
Enterprise only
Enterprise only
Enterprise only
Add-on upgrade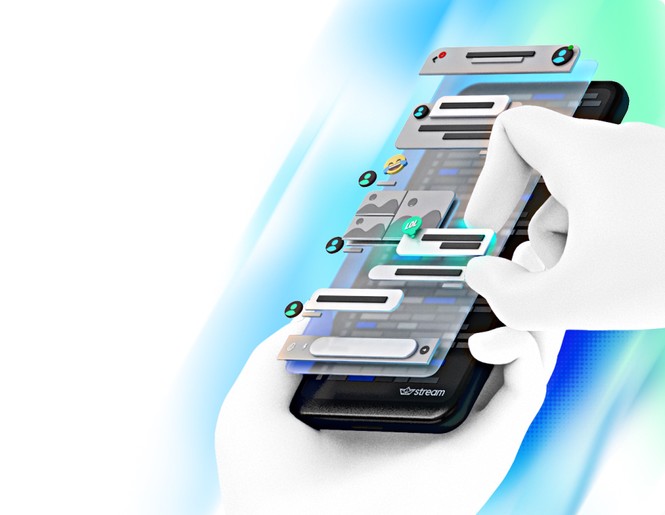 Free for Makers
If your company has five or less team members, less than $10k in monthly revenue and have taken less than $100k in funding, Stream is free/gratis/complimentary. Get started with your Maker Account today - availability is limited!
MAKER ACCOUNT INCLUDES:
Powering Enterprise Activity Feeds
Rapidly deploy scalable social activity feeds with an industry leading 99.999% uptime SLA guarantee.
Flexibility & Growth
With Stream you have the flexibility to choose what's right for your business's growth. We are committed to supporting every organization, regardless of size or use case.
User Experience
Deliver a social experience that your users demand. With our straight-forward and infrastructure-based pricing you can plan for your future growth easily with Stream.
Scale without Limits
Stream is trusted by thousands of companies and more than a billion end-users to reliably scale, regardless of demand.
Stream Advantage
Build personalized experiences customized to your unique case, without the headache of becoming an expert or spending months on development.
Available Options
24/7 Emergency Support

Shared Slack Channels

AI Text & Image Moderation

99.999% Uptime SLA

SSO, SAML, 2FA

Audit logs

Onboarding services

Dedicated AWS Region Stack
Let's Discuss Your Use Case
Learn more about our custom solutions
"Stream simplifies processing billions of activities into a simple API for input and output, with performance that would take our team months, if not years, to learn and optimize."
"Building a custom in-house infrastructure to power feeds, accompanied with ranking (weights), speed, reliability, and something cost-effective is a true challenge, and we thank Stream for everything that they do"
Frequently Asked Questions
I have billions of feed updates, what will Stream cost me?
As soon as you grow out of the PRO plan, Stream's pricing is tailored to your requirements. Because our feed technology is used by hundreds of companies, we are typically very competitive in terms of pricing. In most cases, Stream's fees are comparable to the hosting costs of an in-house solution.
Contact us
to learn more.
How does Stream compare with an in-house solution?
Stream uses a highly optimized solution built in Go, RocksDB, and Raft. Because of this, we are able to charge a much lower price for usage than most in-house solutions. Stream's cost advantage becomes even larger when you take development and maintenance costs into account.
Your data is always yours. If you want to export it from Stream we'll write a backup to an S3 bucket of your choosing. Our open source Stream-Framework also gives you a good starting point for building your own solution.
Stream's architecture based on Go, RocksDB and Raft is designed to scale as far as our customers need. Stream powers the feeds and chat for over a billion end users, with some apps having hundreds of millions of users.
Do you have pricing examples?
Assume that your social app has 50,000 users. These users add 60,000 activities per month and are on average followed by 50 people. This would lead to approximately 3 million feed updates per month (60,000 * 50). Note that the actual usage will vary heavily based on your user's activity and how connected your network is.
What defines a feed update?
The number of feed updates depends on how many activities you publish via the API and the number of users who follow those feeds. If you add an activity to a feed that is followed by 50 other feeds, this will trigger 51 feed updates. The only exception is unfollows. The unfollow operation is very heavy on our infrastructure and an additional 25 feed updates are billed for every unfollow operation.
Is there any rate limiting in place?
Yes, Stream has rate limiting in place to ensure system stability. On paid plans these limits are relatively high though and you won't encounter them during regular usage. Stream has a much lower rate limit on unfollows as the unfollow operation is very heavy on our end.