Gaming Chat for Multiplayer Video Games
Don't lose your players to third-party chat apps. Leverage our APIs and SDKs to build an immersive, in-game chat experiences that'll keep your gamers connected and coming back for more.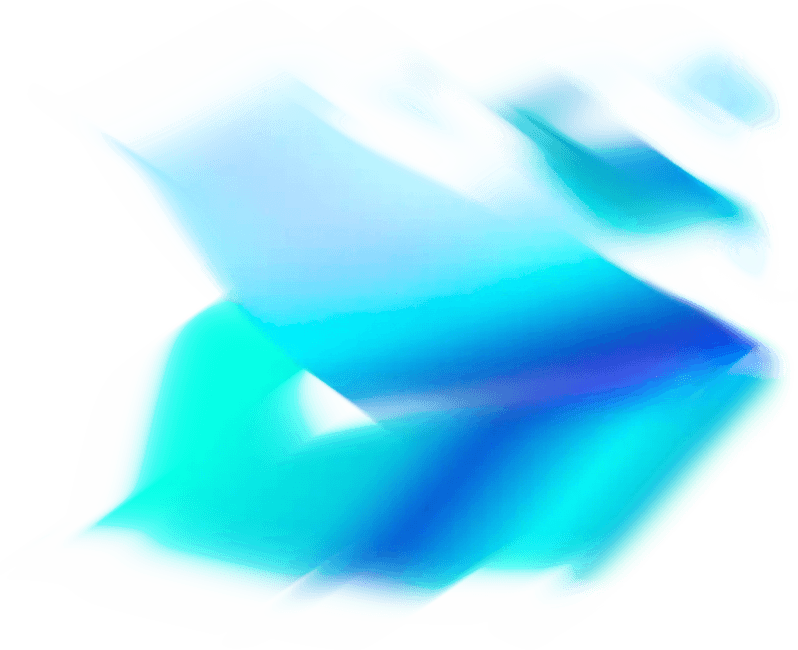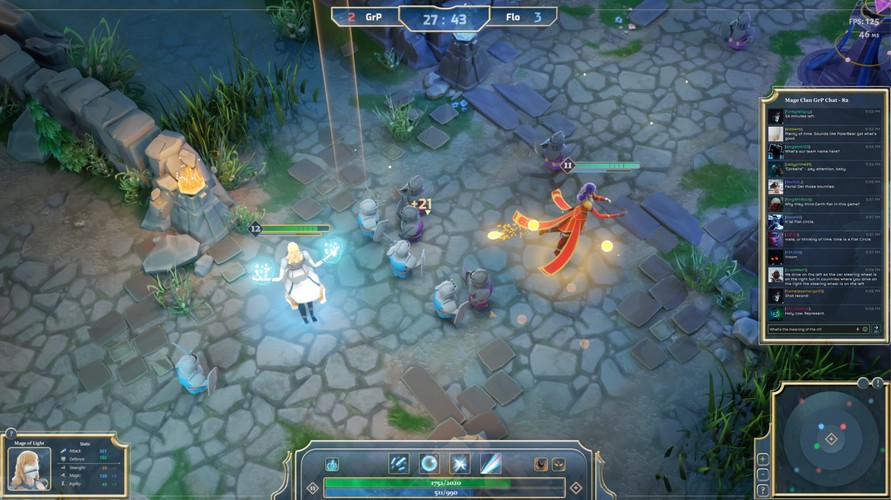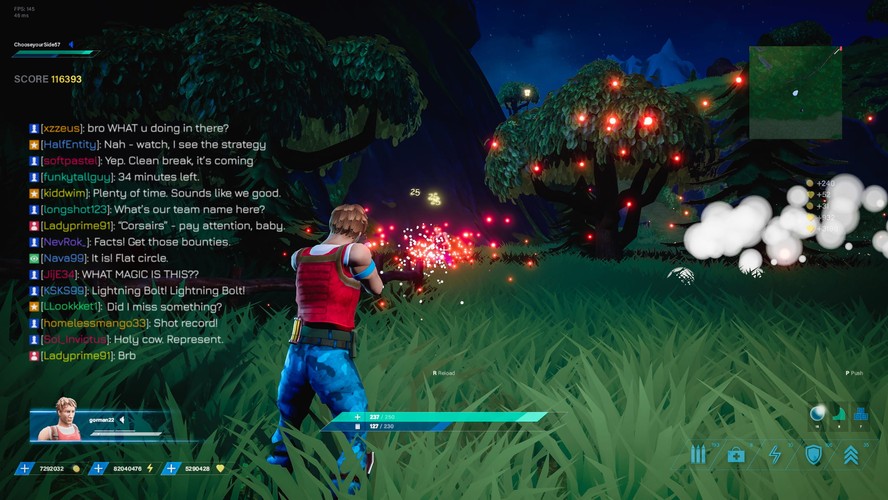 Why build video game chat with Stream?
Insightful Analytics
Leverage analytics collected from in-game chat to improve your social gaming experience, build a stronger community, and boost engagement metrics.
Typing Indicators
Typing indicators are pieces of visual feedback that help gamers prevent cross-talk over text chat and create a more natural flow to conversations that your players will love.
Group Chat
Compete with external messaging apps by enabling social players to chat with select groups through a user-friendly interface that mimics traditional messaging apps.
Message Reactions
Emoji reactions can be applied to specific messages and help gamers express the emotion behind every win and loss.
User Presence Indicator
Eliminate guesswork for gamers looking to play with friends. User presence indicators signify when they're online and prevent offline players from being spammed with messages.
Moderation
Identify and eliminate trolls from your game by moderating abusive chatter with AI-based text and image moderation, blocklists, and a Stream-powered moderation dashboard.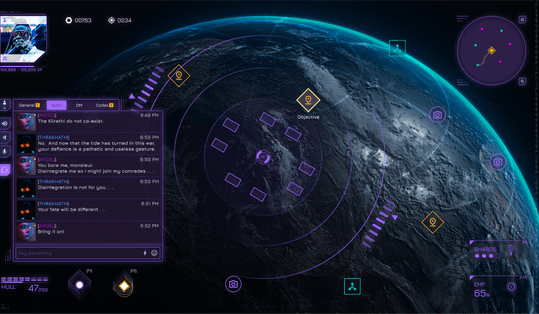 Boost Gaming Metrics with Chat
Monitoring player retention rates, engagement metrics, and conversions alone won't paint a complete picture of your game's performance. Gamer chat data allows you to gain context around the actions that influence those metrics, broaden your player base, smooth out friction points within your video game, and stay competitive within the gaming marketplace.
Try our demos
Create a Social Video Gaming Community with Chat
Video game chat fosters a social environment that streamlines gameplay and communication. With Stream, you can make text chat a core tenant of your gaming UX. You'll not only see an improvement in the metrics that mean the most to your studio, but you'll also see a sense of community grow within your game that will continue to attract players long after launch.
Moderation

Slash Commands

Direct & Group Chats

Built-in Giphy & Imgur Support

Emoticons & Reactions

Unlimited Users Per Channel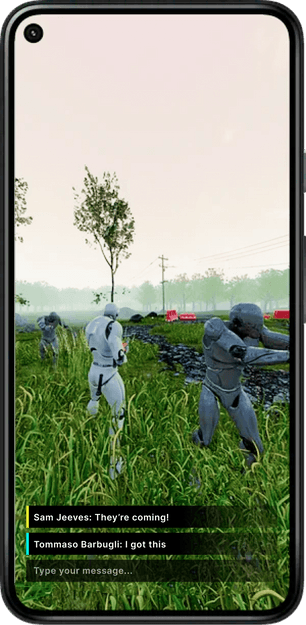 Build In-Game Chat with our APIs or SDKs
Our Chat API along with our Unreal SDK makes it easy for developers to get in-game chat running. Your players deserve cutting-edge, gaming chat functionality without compromising on design or UX.
Cloud Components
Chat UI Kits for Gaming Chat
Increase Conversion and Sales
Connecting inside your own app with chat messaging increases user engagement and provides positive brand perception when coupled with a consistent user experience that's available through Stream's SDKs.
Security & Compliance
Available Options
24/5 Emergency Support

Shared Slack Channels

AI Text & Image Moderation

99.999% Uptime SLA

Audit logs

Onboarding services

SSO, SAML, 2FA

Dedicated AWS Region Stack
Let's Discuss Your Use Case
Learn more about our custom solutions