Social Community
Chat Messaging
Build cross platform chat messaging experiences with Stream Chat. Use our APIs and SDKs to build social messaging or the next team chat app.
Message Reactions
Flexibility to implement reactions to messages just like you see with Slack, Facebook or iMessage.
Thread Replies
Improve the user experience by visually grouping chat messages with their associated replies.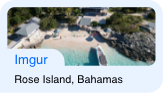 URL Enrichment
Automatically show image, text and video previews of the URLs that users are sending.
User Presence
Show when a user was last active and if they are currently online. We also support user invisibility.
Powerful Moderation
AI-based text and image moderation, blocklists, and a stream powered moderation dashboard.
Slash Commands
Do more than compose a message with custom slash commands that integrate with APIs.
Try our Team and Social Chat Messaging Demo
Stream Chat is the leading white-label chat solution on the market. We've built best-in-class features and chat user experiences that get you to market with confidence.
Team Chat & Social Messaging
In-app messaging for your community enables your users to connect without exposing their private contact details. Stream's powerful moderation capabilities allow you to intervene when users engage in bad behaviour. The full feature set of reactions, threads and replies enables you to build an engaging messaging experience that keeps users coming back to your app.
Slash commands

Unlimited users per Channel

Moderation

Channel Permissions

Custom business logic

Data is safe & secure
Build Custom Chat Apps with our APIs or SDKs
Our Chat API was designed by Developers, for Developers. Leverage the API or integrate our libraries and components. Save time with less maintenance so you can focus on your unique value.
Cloud Components
Chat UI Kits for In-App Chat
Powerful In-App Chat Infrastructure
Rapidly deploy in-app chat messaging with an industry leading 99.999% uptime SLA guarantee.
Enterprise Scalability
Teams trust the Stream Chat API to scale world-wide, regardless of load without going down and impacting their app performace or usability.
API Infrastructure
Our 9ms avg API response time infrastructure is built with GO, RocksDB and Raft. Confidently build any kind of HIPAA compliant app without the scalability and feature headaches.
Trusted for Excellence
Stream is trusted by hundreds of teams and more than a billion end-users to reliably scale, regardless of demand.
White Label In-App Chat
Connecting inside your own app with chat messaging increases user engagement and provides positive brand perception when coupled with a consistent user experience that's available through Stream's SDKs.
Security & Compliance
Available Options
24/5 Emergency Support

Shared Slack Channels

AI Text & Image Moderation

99.999% Uptime SLA

Audit logs

SSO, SAML, 2FA

Dedicated AWS Region Stack
Let's Discuss Your Use Case
Learn more about our custom solutions
"Chat is working great for us - we have many features that we didn't have using our old chat provider. Our audience grew by 1000% so we have seen a steep increase in chat usage with a stable chat solution."