Mobile Chat Kit
Chat UI Kits + SDK Sample Apps for building in-app mobile chat. Our design system is easy to use and our API offers unlimited possibilities.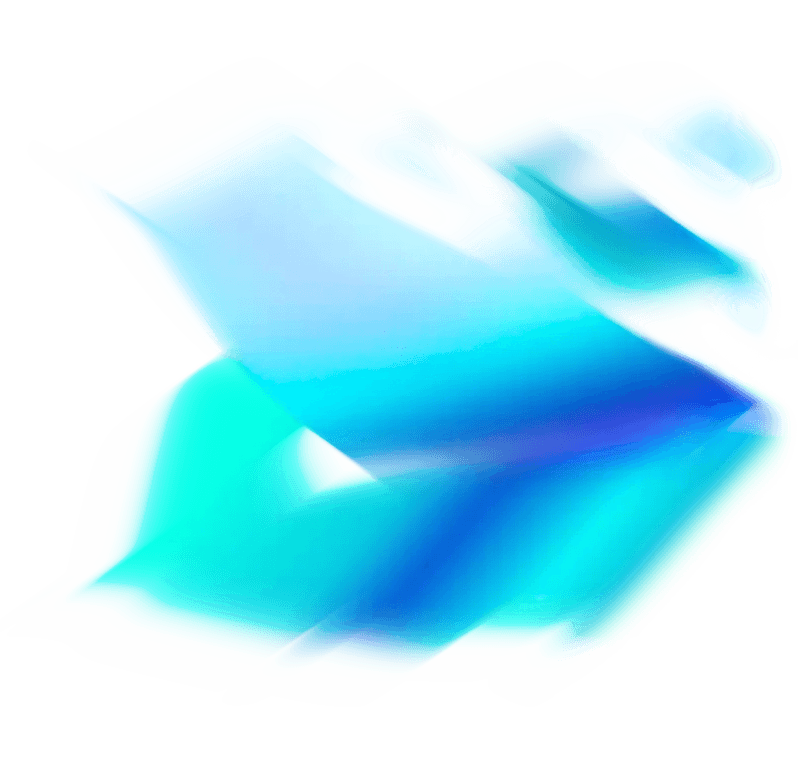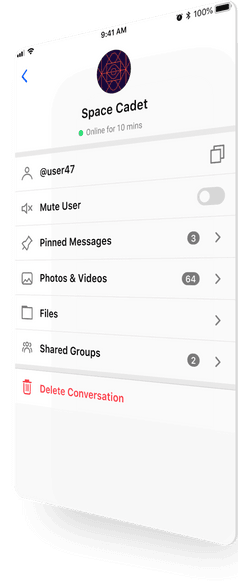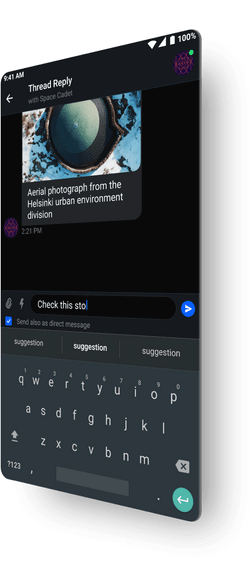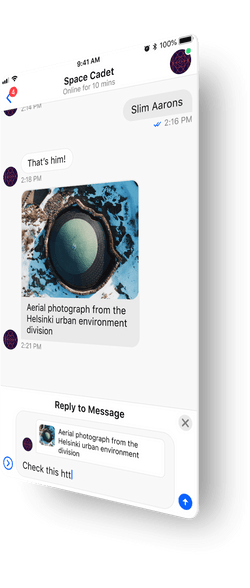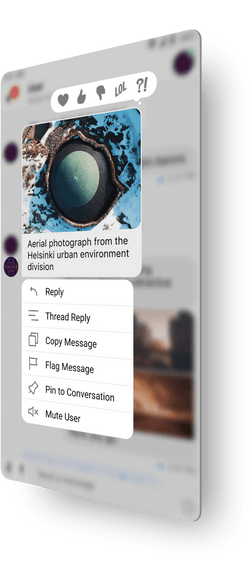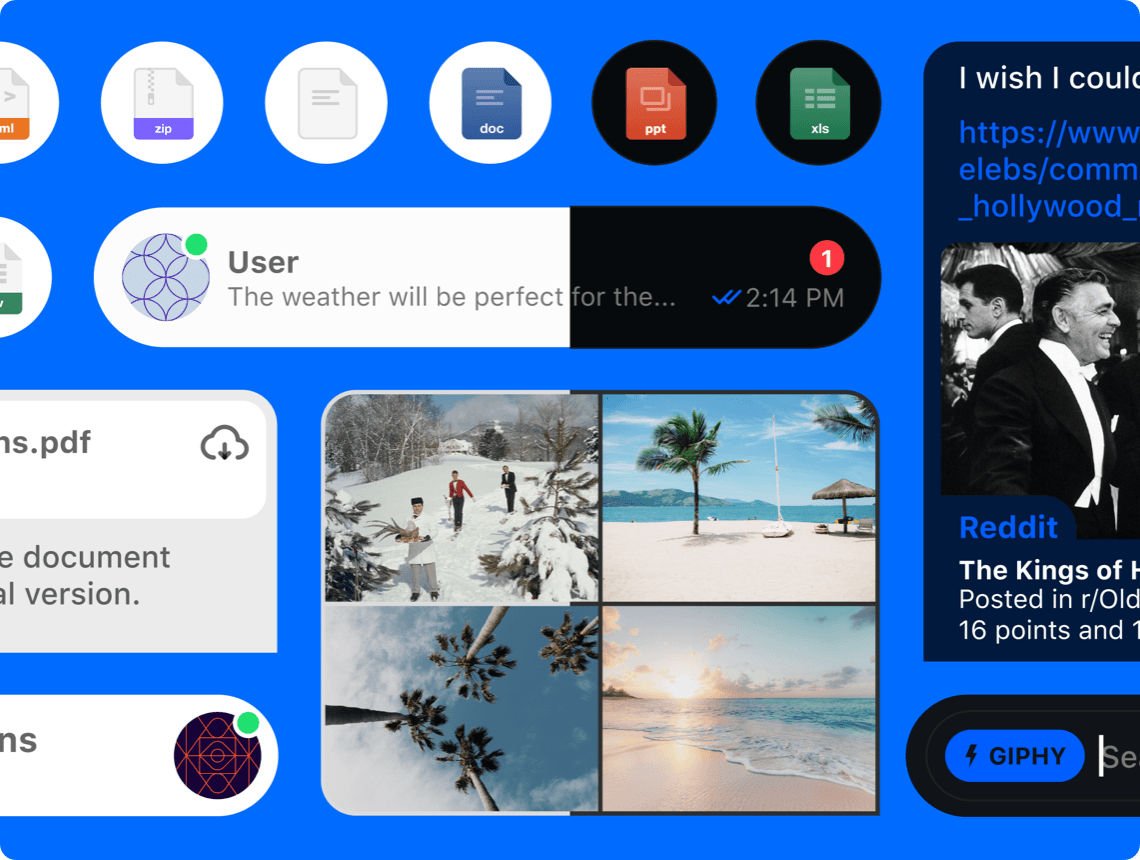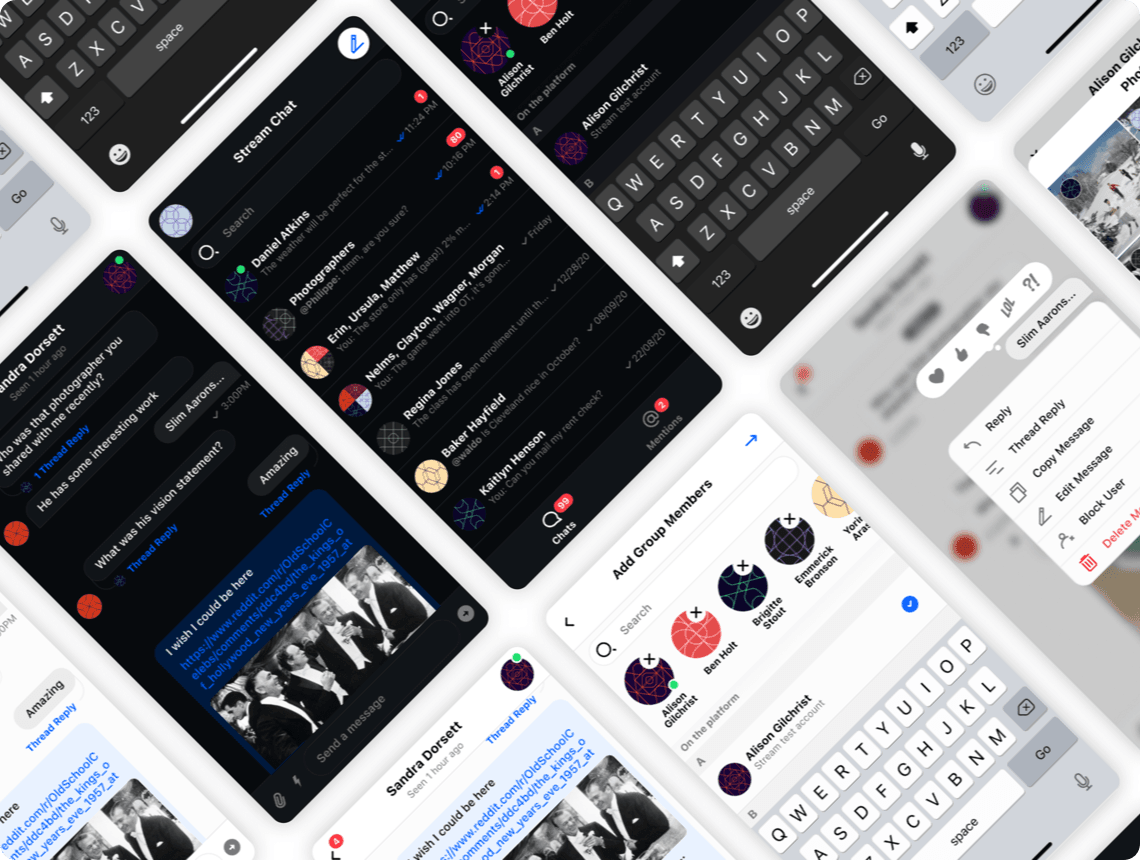 Mobile Chat UI Kits
50+ polished screens that coalesce into mapped-out flows that allow you and your team to jump in and quickly create your own custom mobile chat app.
"In-app chat requires a tremendous amount of engineering resources, and if I were building an app today or advising other companies out there, I'd highly recommend partnering with an outside service or vendor to help alleviate what is undeniably complicated development work."
Read our interview with Francie from OfferUp →
Francie Zant
Director of UX, OfferUp
Mobile Chat Sample Apps
Developers: This chat framework is built to spec from the UI kits. These full-fledged sample apps give an end-to-end, feature-rich chat experience ready for you to learn from and use for your own project.
Stream's SDKs provide out-of-the-box functionality and customization to cut development time meaningfully without sacrificing on design or interactivity.
React Native Dev
Neil Hannah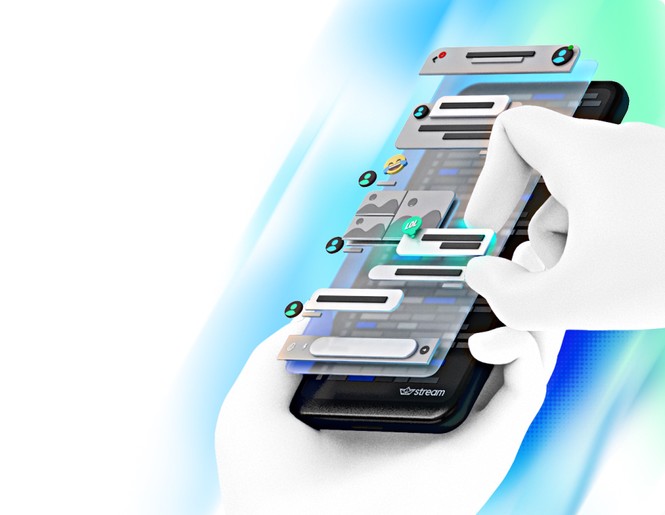 Free for Makers
If your project/company has less than 5 team members and less than $10k in monthly revenue, Stream is free/gratis/complimentary. Get started with your Maker Account today - availability is limited!