Build Awesome Chat
For your Virtual Event
Quickly build chat for your virtual event livestream. Engage with your audience, build a community and scale to millions of concurrent users with a feature-set attendees expect.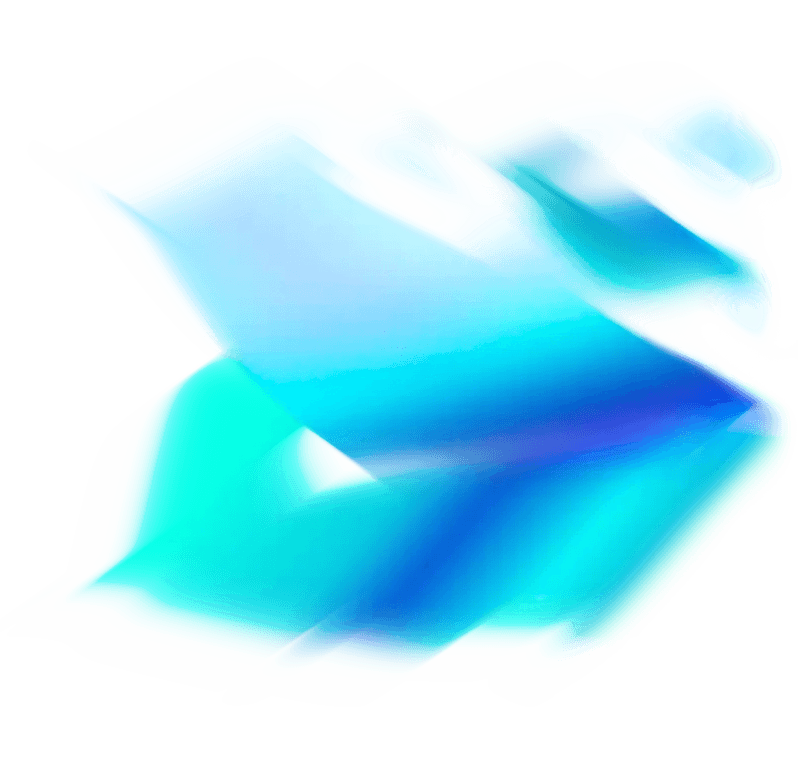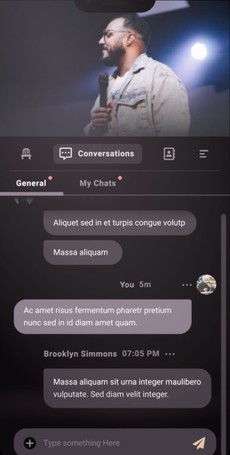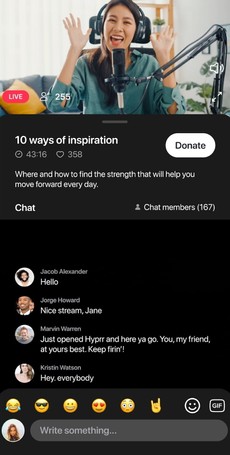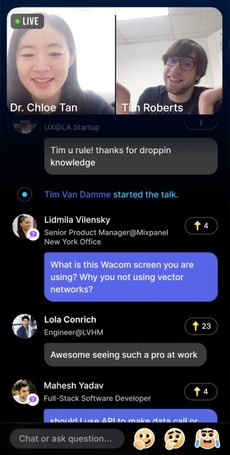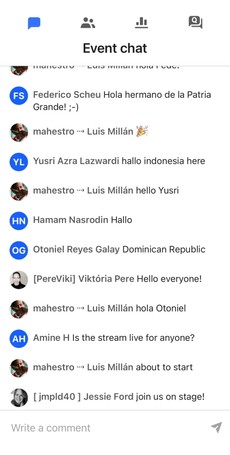 Why build virtual event chat with Stream?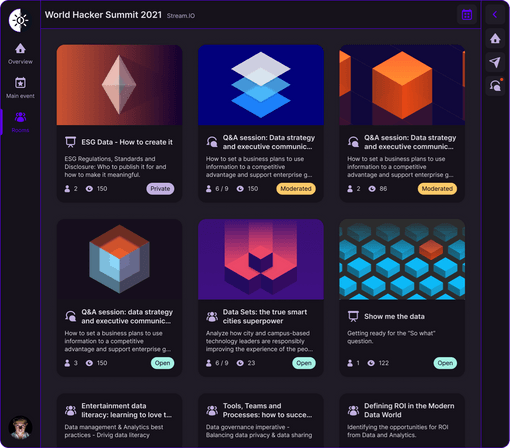 Improve your Virtual Event with Chat Messaging
Connect your attendees, hosts during virtual events as they unfold in real-time. Build real-time networking between attendees, with dedicated chat groups and more.
Chat for Online Event Platforms
Two of the biggest challenges for attendees is engagement and interaction. Since most virtual event attendees join to learn something new, they expect the platform to have reliable tools to interact with the host and other attendees. And without chat, they will drop off quickly. Real-time chat messaging is considered a necessary feature for online events to be successful.
Multi tenant ready

Built-in Giphy & Imgur support

Emoticons & Reactions

Direct & Group Chats

Link previews

Edit & delete messages
Welcome Case Study
Learn why Welcome chose Stream for their virtual event chat solution.
Read Now →
Freeman Case Study
Learn why Freeman chose Stream for their virtual event chat solution.
Read Now →
Build Virtual Event Chat with our APIs or SDKs
Integrate the world's most scalable livestream chat infrastructure, with proven support for 5M concurrent connections in one channel, plus customizable libraries and components to match your platform.
Cloud Components
Polished Virtual Event Chat UI Kits
Our Happy Customers
We power chat messaging for some of the largest virtual events platforms in the world. Companies like Run The World, Freeman, Welcome and Accelevents trust Stream to elevate their user experience through chat.
Security & Compliance
Available Options
24/5 Emergency Support

Shared Slack Channels

AI Text & Image Moderation

99.999% Uptime SLA

Audit logs

Onboarding services

SSO, SAML, 2FA

Dedicated AWS Region Stack
Let's Discuss Your Use Case
Learn more about our custom solutions
"Chat is working great for us - we have many features that we didn't have using our old chat provider. Our audience grew by 1000% so we have seen a steep increase in chat usage with a stable chat solution."