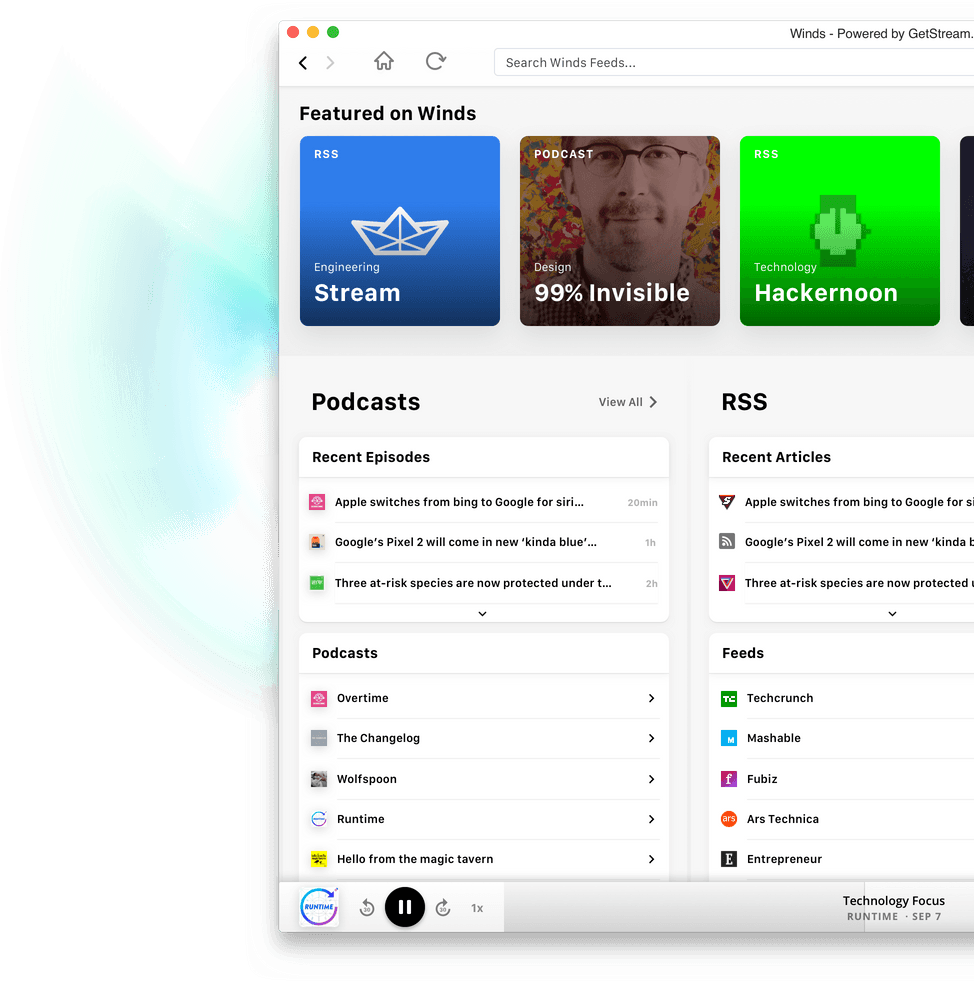 A Beautiful Open Source RSS & Podcast App
Winds is an Open Source app powered by Stream that gives you a new and personalized way to listen, read and share your favorite content.
Open Source
Join a community of developers who are contributing to making the best RSS and podcast app available.
Play and Read
Listen to podcasts while you stay up-to-date with your RSS subscriptions. No more messing with multiple apps.
Easy to Switch
Export your OPML file from your current RSS manager and transfer it over to Winds to switch in a few clicks.
Personalized
Stream's machine learning magically adapts to your content tastes, providing you with more opportunity to discover things you like.